MS Win 8.1 Pro Professional KEY (32/64 Bit)
【Black Friday Sale】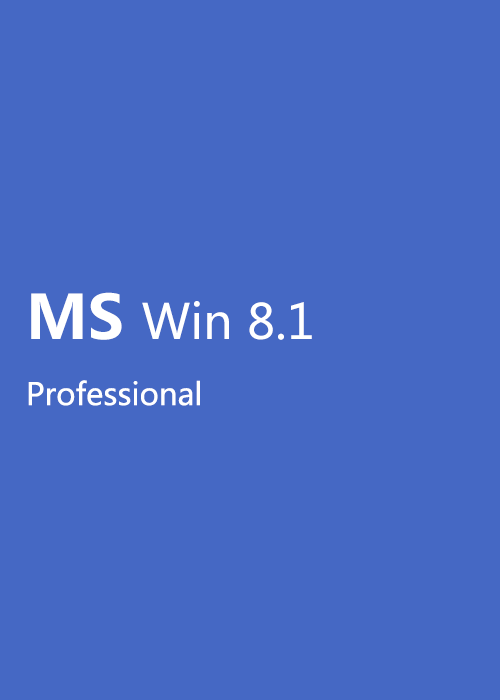 -55%
Plattform:

Region:

Stichworte:

Lager:

Delivery Time 3-5 minutes
Produktbeschreibung
The key will be sent via eMail. Please check the spam or junk mail folder too.
About Win 8.1 Pro Professional OEM (32/64 Bit)
With Win 8 Pro, you can connect and share your files. Win 8 Pro also adds enhanced features if you need to connect to company networks, access remote files, encrypt sensitive data, and other more advanced tasks.

The new Win 8 start screen is your personalized home for items you use the most and can be customized according to your user preferences. Win 8 Live tiles provide real-time updates from your Facebook, Twitter, and e-mail accounts. Along with the new Start screen, the lock screen now includes e-mail, calendar, and clock widgets.

To access your PC, MS has replaced a standard PIN or password with a swipe gesture; unlock your PC by clicking or swiping preset locations you've selected on the lock screen. New functions also allow you to search for your favorite software programs, open, close, hide, resize, or run multiple apps simultaneously with the swipe of a finger or a swipe of the mouse.

Win has also made changes to make your PC more secure by boosting its existing security features and adding "SmartScreen," which acts to prevent suspicious programs or apps from being installed or running on your machine. Finally, Win 8 also gives you the ability to "refresh" itself to give users a new starting point and a cleaner version of Win.