Age of Empires III: Definitive Edition Knights of the Mediterranean CD Key Global
Warning! This DLC requires the base game Age of Empires III: Definitive Edition on Steam in order to play.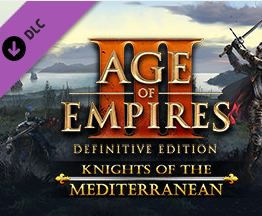 Neu
Plattform:

Region: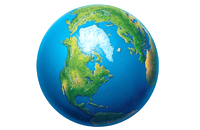 Stichworte: SLG
Produktbeschreibung
ABOUT THIS CONTENT
The Knights of the Mediterranean brings a wealth of new content to Age of Empires III: Definitive Edition, including the addition of the Italy and Malta Civilizations, the brand new casual friendly Tycoon Game Mode, and the first ever set of Historical Maps, which bring endless replayability with a historical twist.
2 New Civilizations
Malta:
Guard the Mediterranean against incursions with unique fortifications, don shining armor to fend off attacks, and shell opponents from afar with Fixed Guns. Fire Throwers and greatswords win battles, but the superior logistics of your Commandery win wars. Luckily, you can have both! Fighting at sea with Order Galleys may wet the gunpowder, but your Arbalesters won't mind. You can always restock at a Gunpowder Depot, or blow it up when an enemy army marches past!
Italy:
Unite wealthy merchant republics, duchies, and Papal states while new Settlers flock to your booming empire with every technological breakthrough, and use Architects to construct buildings for free! Invest at the Lombard to optimize your economy and turn a quick profit, or construct a towering Basilica and send Papal soldiers to strengthen and complement your army. Use shielded Pavisiers to lure opponents into an ambush of Bersaglieri, or let Elmetti lower their lances and carry the day with a thundering charge!
Brand New Tycoon Game Mode
Tycoon:
Tycoon is a brand new, casual friendly game mode that puts the focus on economic superiority over military domination. Free from the pressure of head-to-head play, this new mode allows players to explore and strengthen economic strategies that they can then leverage in the other game modes throughout Age of Empires III: Definitive Editon.
First-ever Historical Maps
Historical Maps:
Historical Maps are a new variation of Random Maps. Randomly generated for endless replayability, these 8 new maps dive into history with Age of Empires III: Definitive Edition with unique objectives for each map, based on some of the most memorable conflicts on the European continent.
The Italian Wars
Eighty Years' War
The Deluge
Great Turkish War
Great Northern War
Napoleonic Wars
Russo-Turkish Wars
The Thiry Years' War (MP Exclusive Diplomacy Mode Map)